This is an attractive piece of crochet halter top dress for the summer that is just perfect to go out in the sun with a crochet hat!
The crochet stitch is really comfortable on the skin and you will find this dress really comfortable. It is definitely a head-turner so be aware! 🙂
Try it out! Surprisingly this does not really take up a lot of time. You can increase the number of stitches to fit your size.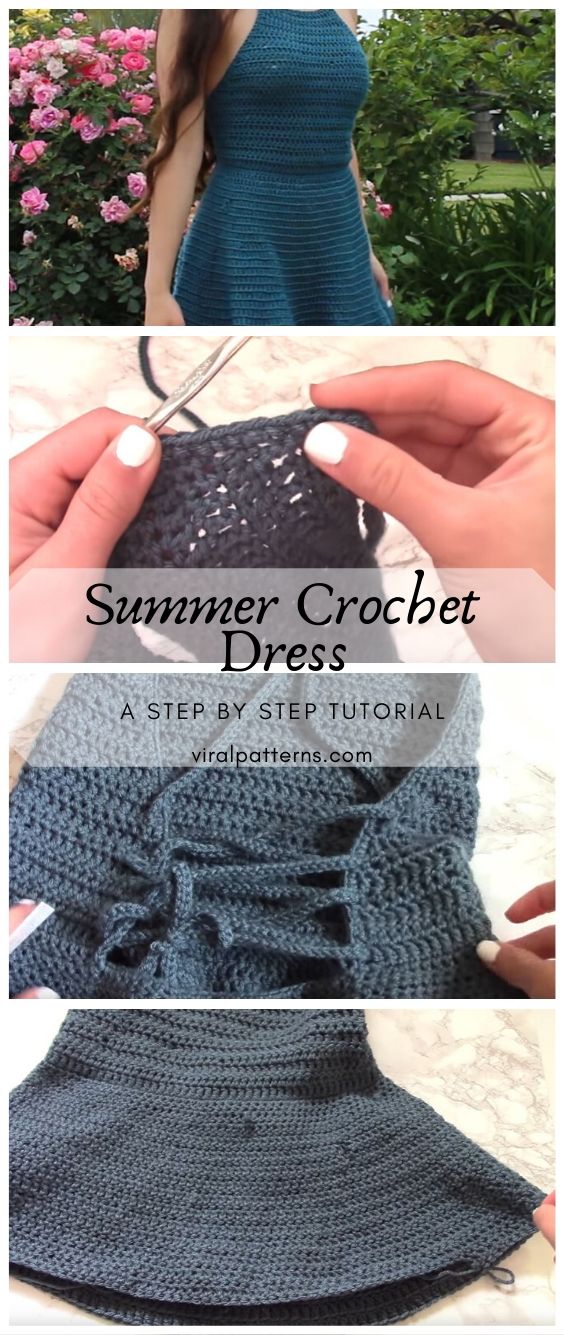 I hope you will like this beginner-friendly halter top tutorial. 🙂
Check out our other crochet patterns under the Crochet category in Viral Patterns. Thanks! Share and enjoy!
Facebook Comments