This is one of my favorite sweater patterns and it has a fashionable scoop neckline which makes the sweater looks great on anyone.
The pull-up sleeves are cool as well. The tutorial instructions are easy to follow and I hope that you will like this tutorial.
There are 2 videos tutorial (with English Sub) for this crochet pattern.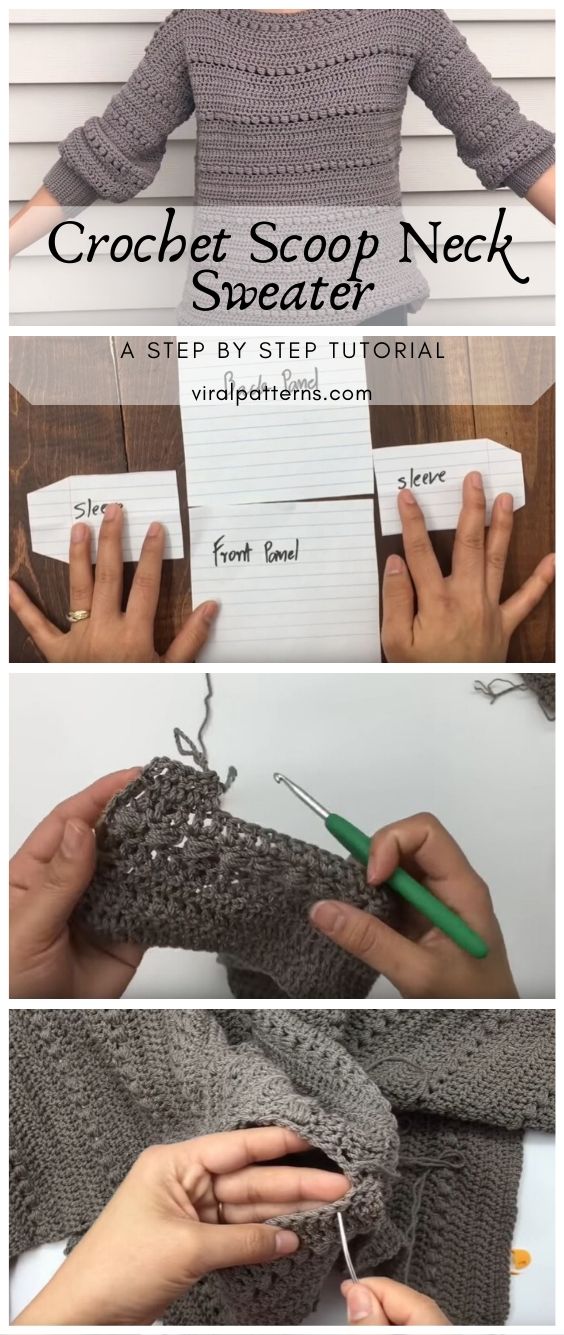 We hope that you will enjoy this tutorial. We hope you had a wonderful time crocheting this sweater! The size in the tutorial is small. For anyone that would like to try to make the pattern for a custom size of their own, I've included the gauge below.
Please enjoy this crochet pattern and you can find more crochet patterns within the Crochet category in Viral Patterns. Share and enjoy! Thank you.
Facebook Comments