There are many edgings which are just lovely with various projects. I like this Ribbon Lace which you can crochet for the edges of your shawl, blouse or even baby booties.
This pattern resembles a ribbon lace and is just simply beautiful. You can even make a bookmark from this ribbon lace edging pattern. Enjoy!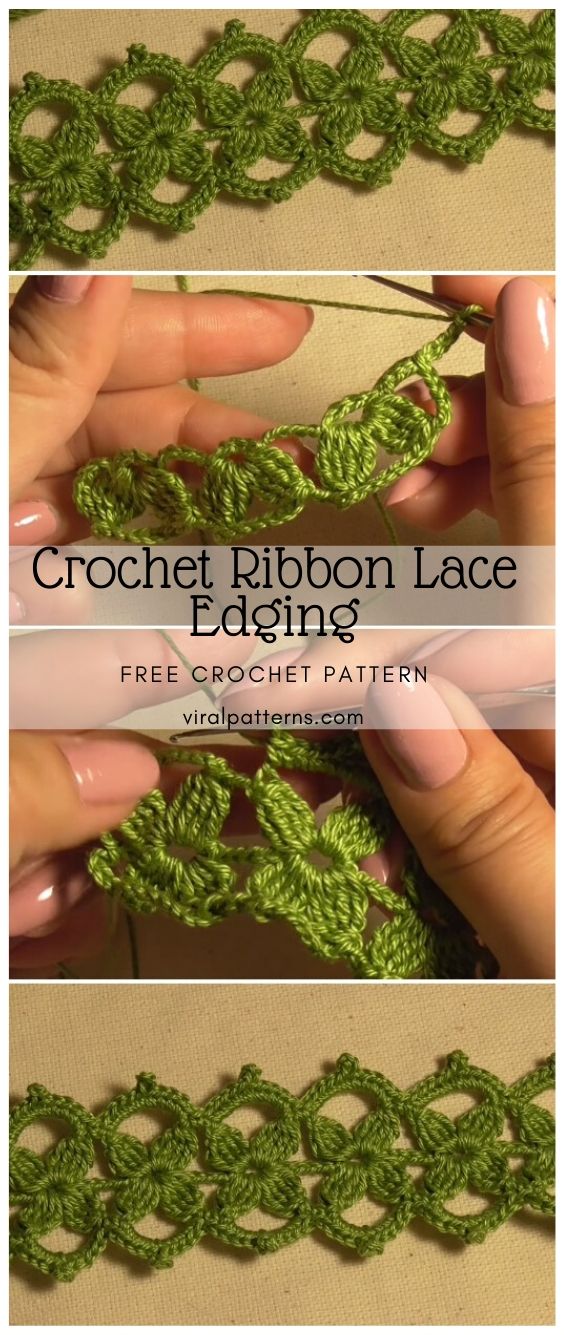 We hope you will love this tutorial below like we enjoyed bringing it to you!
Thank you for checking out our crochet patterns. More are listed under the Crochet category in Viral Patterns. Share and enjoy! Thanks!
Facebook Comments