This crochet bag is made using the interesting bobble stitch interlace with colorful bobbles. This tutorial shows how we can use simple crochet stitches to make a colorful interesting crochet bag using the bobble stitch.
I'm sure you will be amazed with this pattern. Check out this free crochet video instructions below.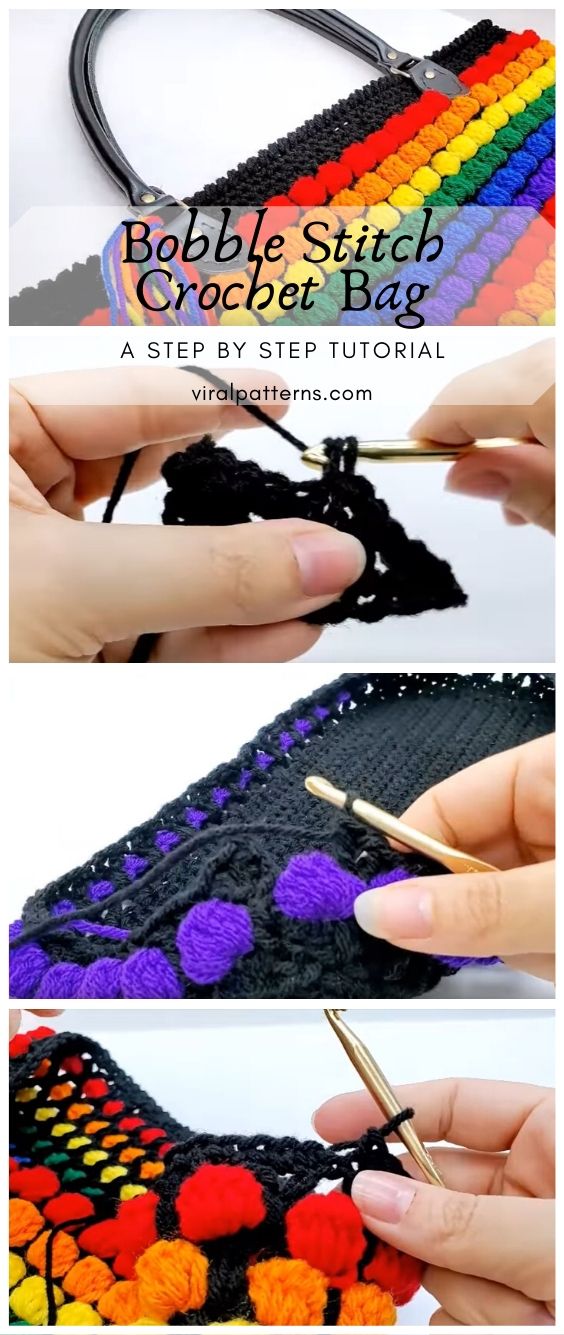 I hope you will enjoy this pattern as much as I've enjoyed bringing it to you.
Check out our other crochet patterns under the Crochet category in Viral Patterns. Thank you. Share and enjoy!
Facebook Comments